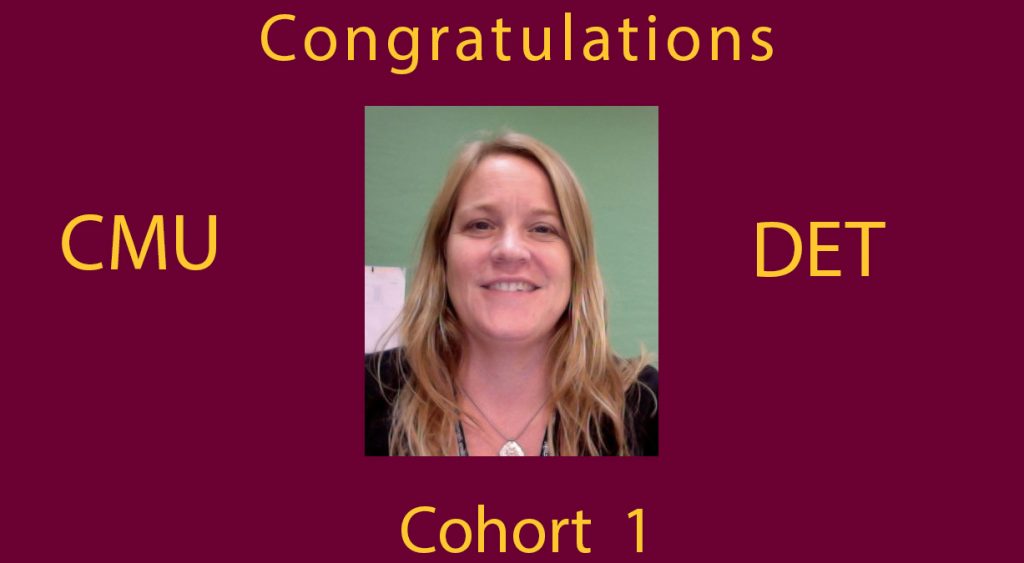 The Doctorate of Educational Technology program at Central Michigan University proudly invites you to share in our enthusiasm celebrating one of the first cohort graduates.  This is a short introduction to her work within the D.E.T. program, involving an explanation of her dissertation title and synopsis. Cohort one pioneered the D.E.T. program and set the pace and stage for all future cohorts. Congratulations on being a graduate from this prestigious program!
Dana Schwarzkopf
Dissertation Title: Students' Perceptions and Demonstrations of the 4C's in an MYP Design Class
Dissertation Synopsis: A qualitative study that explores how students perceive their use of the 4C's (collaboration, communication, creative and critical thinking) and how often and in which ways they demonstrate the use of these skills in an International Baccalaureate Middle Years Programme Design class. The participants were students in grades 6, 8 and 10. The findings showed that all the participants demonstrated some of the skills to some degree, yet they were not always aware that they were demonstrating the skills. The results also revealed that teaching strategies which encourage asking smart, in depth questions of more reserved and less self-confident participants resulted in deeper learning of said participants.
Spring 2019 Graduation
The ceremony takes place at 4:00p on Friday, May 3, 2019 at the following location on the beautiful campus of Central Michigan University:
Plachta Auditorium
Warriner Hall
1200 S. Franklin St.
​Mount Pleasant, MI 48859
Again, congratulations Dr. Schwarzkopf and Fire Up Chips!