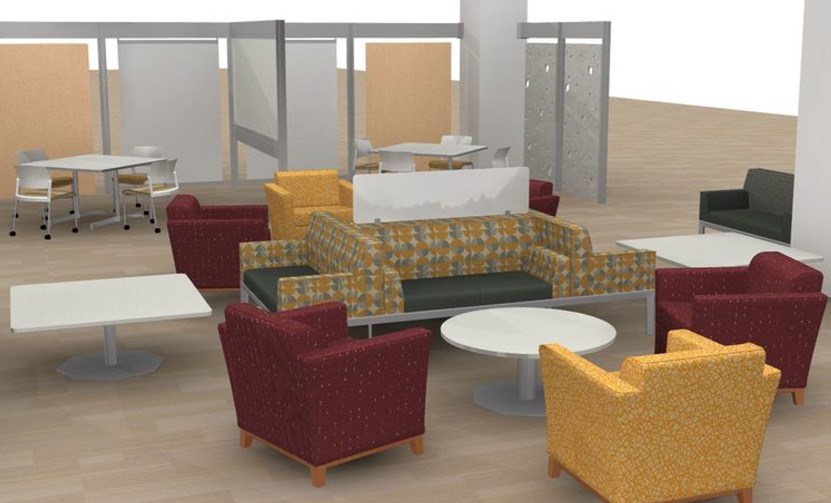 During the library's survey last year, students told us they wanted more group study spaces, comfortable seating, and outlets for charging mobile devices. We listened and we hope this summer's building projects will fulfill students' needs!
Beginning in May 2019, the east section of shelving on the 3rd floor will be removed and a new group collaboration space will be created. The new group space will include eight study pods with marker boards, comfortable lounge seating, and ample outlets. The space should be completed by the time fall 2019 classes begin.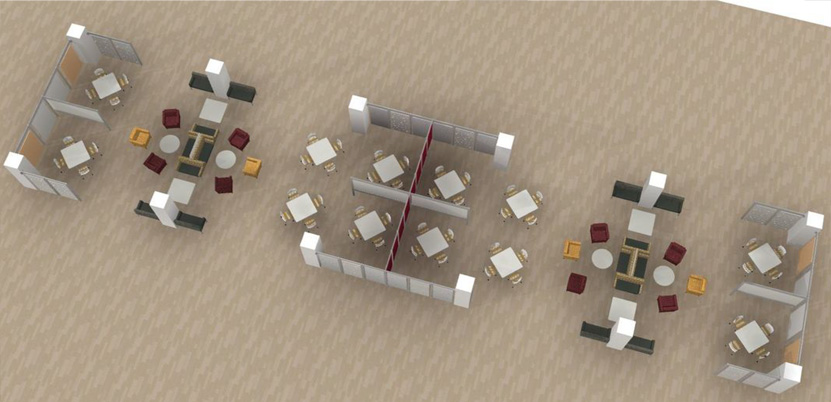 There is no one-size-fits-all study space. Although we are not creating additional quiet, individual study spaces, students will be able to use the first floor quiet study area for a longer period of time. Between midnight and 2:00 a.m., four nights per week during the fall and spring semester, students will have after-hours access through a new door inside Java City. This new access point more than doubles the amount of quiet study space available after the main library closes.
Park Library's movable shelving is a popular item to show off during admissions and orientation tours. After working hard for nearly 20 years, the electronic components are wearing out. This summer, we will upgrade the electronic components in the sections of shelving visible from the atrium.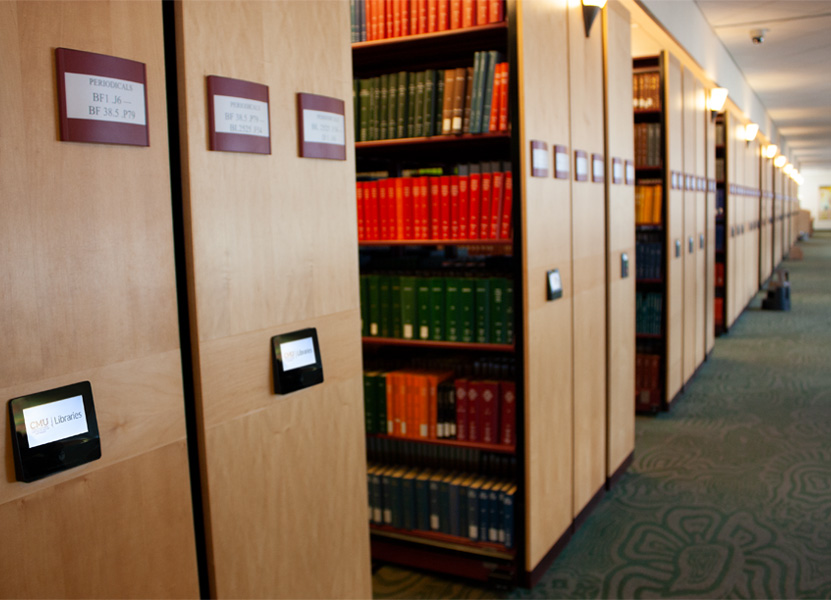 These projects continue work that began in 2015 with the development of the Park Library Master Plan. The Copeland Suite project completed in 2016 inspired this summer's 3rd floor project, and the success of the 24/4 access to the library's Extended Hours Study (EHS) room that began in 2017 prompted this summer's initiative to install an after-hours door into the 1st floor study area.
In future years, we plan to continue updating the library's study spaces to meet students' needs. Which enhancements should we prioritize next?