My name is Amie Pifer, and I am the Director of Acquisitions and Metadata Services (AMS) at CMU Libraries. What does that mean exactly? When I started working here in the late 90s, I didn't know what it meant. I was not familiar with the "behind-the-scenes" processes of a library. I had some experience as a user, but I had no idea the work that went into providing resources to library users or how time-consuming it can be.
First, the University distributes funding to the Libraries to purchase the materials used by library patrons. AMS processes requests from librarians for materials which consist of print books, music CDs, DVDs, journals, and newspapers as well as electronic-based materials such as e-books, e-journals, databases, streaming video, and streaming music. Then, AMS acquires these resources from a variety of vendors based on the types of material.
Each academic department is assigned a librarian referred to as Liaison Librarians. The librarians communicate with college faculty to determine the scope of their research or teaching and to understand what resources the library can purchase that will meet their needs. With this information, the librarians go to our vendor website and select the titles that best fit the plan that they have created with the department faculty.
After purchasing decisions are made, AMS takes over. We process the librarian's requests, then the vendor processes the orders and prepares the materials for shipment. This process can take several weeks. Yes, I know, you say: "several weeks?" You may be thinking, "JUST USE AMAZON!!" But, there are many things the vendor takes care of for us before the books are shipped. They provide "physical processing," which includes adding a call number label which tells us where to shelve each book. They also provide what we refer to as a bibliographic record. This record tells us the title, author, and subject of the item/book. The record is also where the "M" for Metadata" in AMS comes from, but that is a blog post for another time.
Once the books, or other physical items such as DVDs or music CDs, are received, they get an inventory record and are sent to be shelved.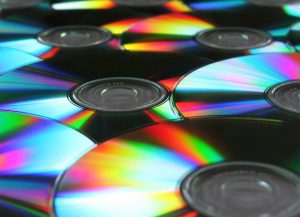 The process of acquiring electronic materials is very similar, but there are a few extra steps we have to take to make these available for our users. We have to agree to contract terms and conditions, stating that we will only allow access to patrons of our library, and these terms are negotiated with the publishers. There are also some security measures that have to be in place before access can be granted to our users. Electronic resources are a bit more complicated, but it is worth it to allow our users to access these resources from anywhere in the world.
Once the materials are received and processed, we have to pay the vendors for the materials. That process starts in our department as well. The invoices are approved for payment in our library system, then sent to Accounts Payable. This way, we can keep a close watch on our funds, so we do not overspend our budget.
The AMS department has experienced many changes. We have to be flexible and willing to change with the technology. We have ridden the roller coaster of change from handwritten carbon paper ordering slips, stuffing envelopes and mailings, to processing hundreds of orders with the touch of a button. More changes are in our future that's for sure, but what those changes may be I'm not so sure about. We will be ready for whatever new technology is on the horizon.