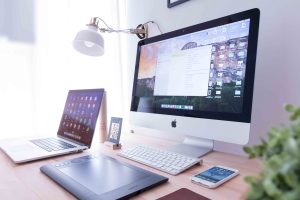 When I first started graduate school 10 months ago, the thought never crossed my mind that I would need a digital organizer for the dozens of articles that I would be reading weekly.
Fast forward to today, when I have actually had to use a tool to manage my calendar and assignments (which I will discuss in a later post), along with a tool to manage all of my articles. It took me awhile to figure out what to do, and recently I spoke with Adam Hain, a student in the Doctorate of Educational Technology (DET) Program at Central Michigan University, about his thoughts on reference managers.
"I've used Endnote, Zotero and Mendeley," Hain notes. "Endnote was used for my Master's program and previous institution so I had free access to it, but it's expensive." We will hear more about each, but first we need to think about what these tools are and what they do.
To begin, according to Wikipedia, "bibliographic management tools" or "reference management software" are designed for "scholars and authors to use for recording and utilizing bibliographic citations (references) as well as managing project references either as a company or an individual." Wikipedia also has a good comparison list, too.
Everyone has their preference on what they like to use, and it is important to know some of the popular ones and decide for yourselves.
Mendeley will keep track of your chosen research articles. The site lets you generate citations or bibliographies in order to use them in your future papers. Mendeley allows its users to read, organize, and cite all of your research from one library. It is a great organizational tool and, best of all, it is free (though there is a cost if you want to upgrade your storage).
Zotero is another tool that keeps track of articles, citations, and organizes your research. One neat option that Zotero contains is that it allows users to share their library of articles with other users. If you are collaborating with others on many projects, this might be a good option, especially since it, too, is a free.
Endnote allows users to automatically create, format, and update bibliographies. Remote access is a big feature of this program. There are many plug-ins and templates that users can download. Also, EndNote has its own YouTube channel for training and support. Also, it  does let users works collaboratively. EndNote is a little pricey though but does have discounts for students.
Hain offered some further thought:
I actually really like Zotero and in the course I teach at Cal Poly, I have students complete an assignment using that platform.  It is free and open source and works great. With Zotero, there is no iOS app, so it's a bit of a workaround to go from laptop to iPad or Android.  While the interface in Mendeley is more modern, I do think the Zotero application works a bit better in terms of a database.
However, I switched to Mendeley primarily because the pdfs are stored in a way that allows them to update on mobile devices. You can also annotate pdfs directly in Mendeley but beware the annotations are not stored on the doc.  I usually open them with an external editor like Preview and they update in the Mendeley interface. Last, Mendeley does have a nice website community that offers recommendations for articles based on previous articles.
Right now, I'm sticking with Mendeley (which is also free), but If I found a really great workflow for mobile I might switch back.
Again, each reference manager has advantages and disadvantages, and I know that I have only discussed a few that are out there. At the moment, I am sticking with Mendeley, too.
So, ed tech scholars, what does everyone out there like to use? Why do you like to use that specific application? Please contribute to the conversation by adding a comment below or joining in on our Ed Tech @ CMU Facebook Page!
---
Photo by Domenico Loia on Unsplash