Chippewa River Writing Project Leadership Team
Troy Hicks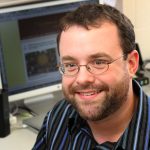 Dr. Troy Hicks is a professor of English and education at Central Michigan University. He directs both the Chippewa River Writing Project and the Master of Arts in Educational Technology degree program. A former middle school teacher, he collaborates with K–12 colleagues and explores how they implement new literacies in their classrooms. He can be followed on Twitter: @hickstro
Elizabeth Brockman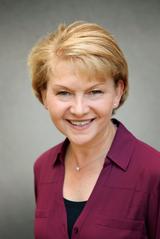 Dr. Liz Brockman is an English professor at Central Michigan University, where she teaches composition/composition methods courses and serves as co-director of the Chippewa River Writing Project. Before beginning her tenure at CMU in 1995, Liz was a middle and high school ELA teacher. She writes for and serves as an editor for the CRWP Teachers as Writers blog and  on a variety of academic journals.
Kathy Kurtze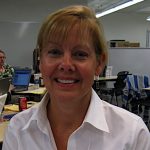 Kathy teaches English and drama at Carson City-Crystal High School; she also serves as a literacy coach for middle school teachers. As a literacy coach, she leads these teachers in their efforts to integrate reading and writing into the classroom, promoting optimal student learning. She has over thirty years of teaching experience in the English field. Kathy has extensive middle school teaching experience and has also served as a community college instructor.
Jeremy Hyler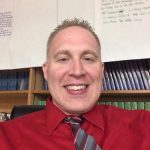 Jeremy Hyler is a middle school Language Arts/Science teacher at Fulton Middle School. He is a Co-Director and Teacher Consultant of the Chippewa River Writing Project (CRWP), Vice President of ATEG (Assembly of Teachers of English Grammar), and on MACUL's SIG-OBL Steering Committee. In addition, he serves on the board of directors for MAMSE. Jeremy is a co-author of the books from texting to teaching: grammar instruction in a digital age and Create, Compose, Connect: Reading, Writing, and Learning with Digital Tools as well as numerous articles and blog posts. @jeremybballer
Janet Neyer

Janet Neyer is a teacher at Cadillac High School in northern Michigan. Over the course of her career, she has taught 9th-, 11th-, and 12th-grade students in courses such as Advanced Placement English Literature and Composition, Psychology, Advanced Placement Psychology, English 11, and English 9. She has served as a teacher consultant for the CRWP in various capacities including co-editing the CRWP Teachers As Writers Blog and facilitating the Advanced Institute for the College-Ready Writers Program in the 2016-17 school year.
---
Unless otherwise noted, this work is licensed under a Creative Commons Attribution-NonCommercial-ShareAlike 4.0 International License.